Hezbollah has claimed responsibility for firing nearly 20 rockets at northern Israel on Friday, sending residents in Israeli towns into shelters.
The Israel Defense Forces said 10 projectiles were intercepted by the Iron Dome missile defense system and six landed in open around Mount Dov. Another three rockets failed to clear the border and landed in Lebanese territory, according to the military.
There were no immediate reports of casualties or damage. Reports say it was the largest barrage of rockets from the north since 2006.
The Iran-backed Hezb0llah terror group said the attack is in response to Israeli airstrikes in Lebanon, which itself was in response to three rockets that were fired from Lebanon on Thursday. On that occasion, two landed in open ground in Israel and one fell short in Lebanon.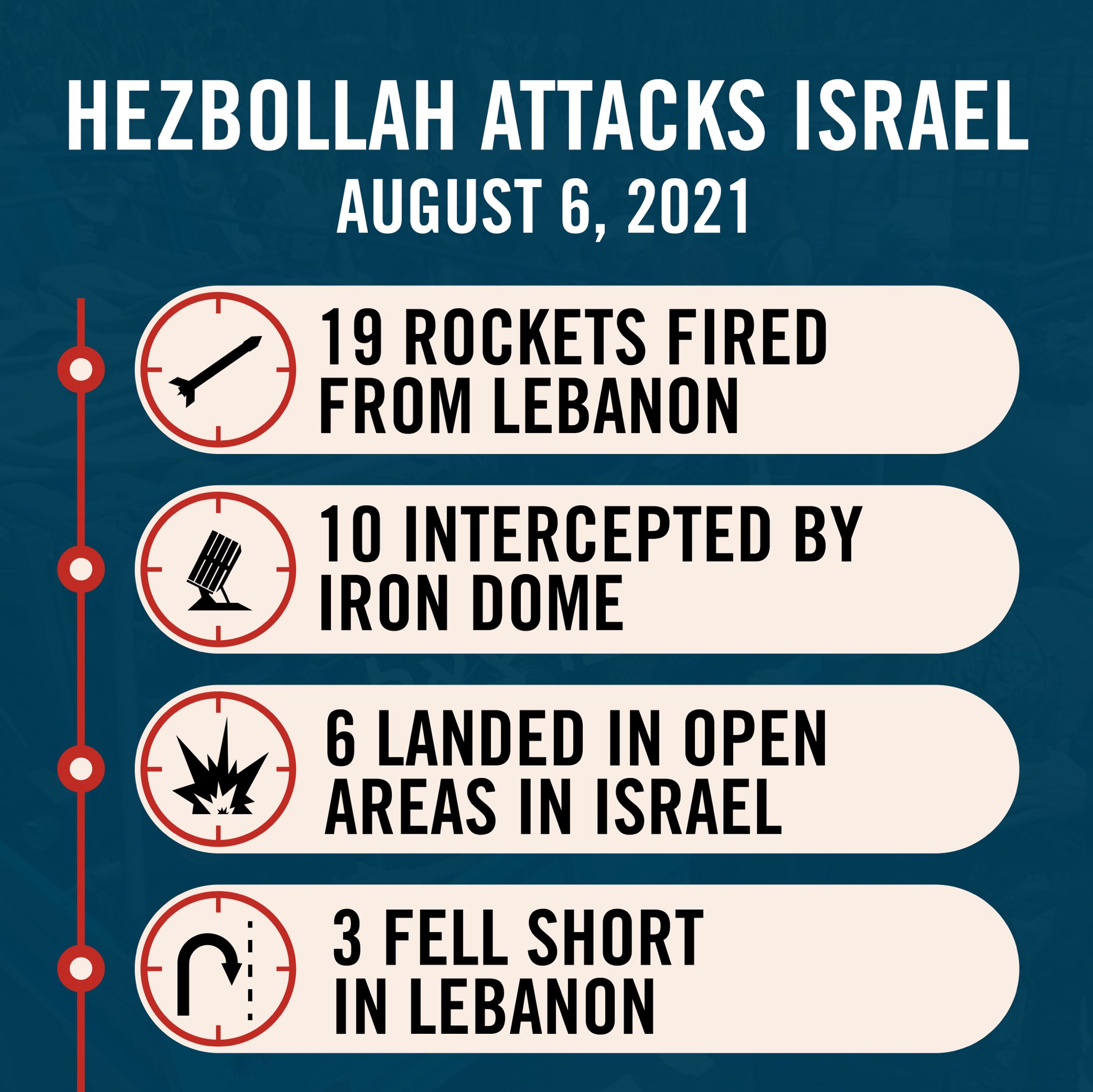 Later Friday, the IDF said it was preparing to respond to the Hezbollah rocket attacks.
"The Israel Defense Forces is currently taking action with large-scale strikes in Lebanon, mostly with artillery and with strikes on infrastructure with fighter jets, as we haven't done for years," a defense official said in a statement.
"The defense establishment is preparing additional options for a response through different means — overt and covert — in accordance with developments [in the field]. The continuation of our activities will be in accordance with operational needs and a timeframe that is best suited for Israel," he said.
Meanwhile, the Hamas terror group expressed its "full support" for Hezbollah's decision to launch rockets at the "Zionist enemy," saying the Lebanese terror group was challenging Israeli attempts to impose its own rules of engagement.
Hezbollah is establishing a formula in which "bombing will be reciprocated by bombing, and those who commenced [the hostilities] are the ones at fault," Hamas said, referring to Israel's Thursday strikes inside Lebanese territory.
FREE COPY: Understanding the threat from Iran
Covering the threat from Iran to Israel and the West, plus the plight of the Iranian people: Read our Operation Mordecai campaign booklet online or receive a FREE copy by post.