From London to Edinburgh and from Cardiff to Belfast, landmarks across the United Kingdom lit up in purple to mark the 2021 Holocaust Memorial Day in memory of victims of the Holocaust. 
The initiative was based on this year's theme of Be The Light In The Darkness, and included dozens of locations across the uk, from Edinburgh Castle, Blackpool Tower, Wembley Stadium and Durham Castle, as well as billboards.
Olivia Marks-Woldman, Chief Executive of the Holocaust Memorial Day Trust said: "As with everything else, we've had to change how we mark Holocaust Memorial Day this year. Our priority was to keep contributors, especially Holocaust survivors, safe.
"We are so grateful to everyone who made HMD happen this year: the government, celebrity readers, landmarks and billboards that lit up in purple – and to people across the UK who put candles in their windows. It has enabled everyone – despite the pandemic – to learn from genocide for a better future'." 
Take a look at some of the iconic venues that lit up in purple on 27 January for Holocaust Memorial Day:
London Eye
Edinburgh Castle
It was for Holocaust Remembrance Day, Jonathan. pic.twitter.com/rRJzYW9tMX

— Ilona Turnbull (@ilona_turnbull) January 28, 2021
Blackpool Tower
Holocaust Memorial Day lights up landmarks including London Eye and Blackpool Tower https://t.co/ieAWDWcCyY pic.twitter.com/OM9YQDwWkr

— Campaign (@Campaignmag) January 28, 2021
City of Cardiff
Tonight, we are joining others in illuminating our building to #LightTheDarkness for #HolocaustMemorialDay to remember all of the lives lost during the Holocaust and other acts of genocide. pic.twitter.com/xzGKWaI1gq

— WalesMillenniumCentre (@theCentre) January 27, 2021
Belfast City Hall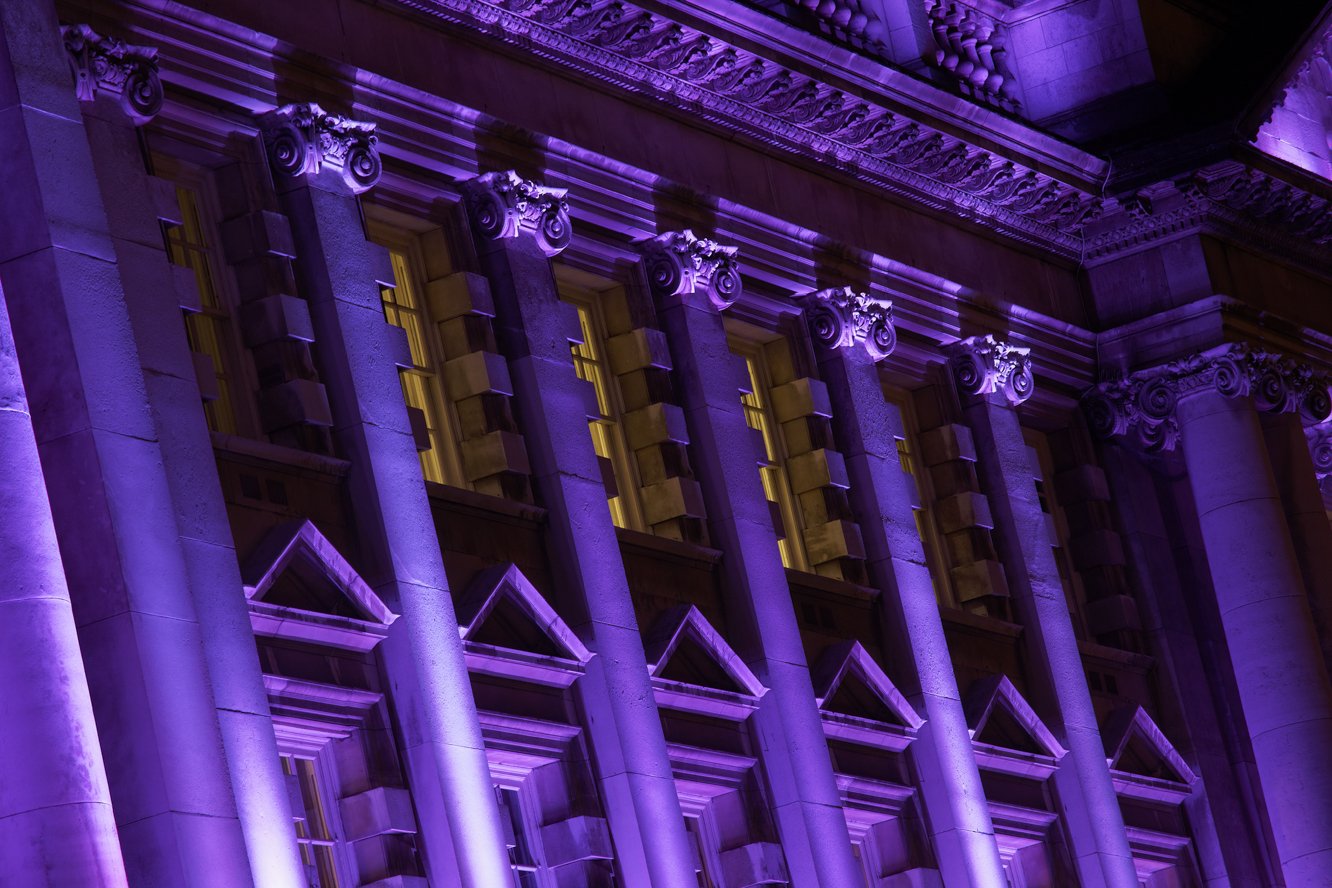 Wembley Stadium
We are proud to take part in the #LightTheDarkness national moment today.

On #HolocaustMemorialDay , we light up purple to remember victims of genocide and to unite against prejudice and hatred. pic.twitter.com/B9lQAIZXIs

— Wembley Stadium (@wembleystadium) January 27, 2021
Liverpool
Royal Liver Building shows its respect for #HolocaustMemorialDay #LightTheDarkness @stratusimagery @CBRE_Liv pic.twitter.com/ZyIA814elc

— Royal Liver Building (@RoyalLiver1911) January 27, 2021
York
Thank you to all who attended our Civic event, we will be sharing the link once this has been uploaded. For now, here's some images from around the city showing their support for Holocaust Memorial Day and lighting last night in purple!

Be The Light in The Darkness 🕯 pic.twitter.com/l9oymqikE1

— YorkHMD (@YorkHMD) January 28, 2021
Newcastle upon Tyne and Sunderland
The Tyne and Millennium Bridges in #Newcastle and the Beacon of Light and Penshaw Monument in #Sunderland are lit purple this evening to commemorate #HolocaustRemembranceDay @GettyImagesNews @GettyImages @PicturesJane #BPPA #pressphotography pic.twitter.com/5czDK9slOO

— Ian Forsyth (@Togian) January 27, 2021
Holocaust day over the river tyne Newcastle Gateshead #HolocaustMemorialDay pic.twitter.com/o2avpTqfSY

— Les Pigg (@piggypics) January 27, 2021
Natural History Museum, London
Tonight, we're proud to take part in #LightTheDarkness for #HolocaustMemorialDay.
It's a day to remember those who were murdered for who they were, and that we stand against prejudice and hatred in the world.@HMD_UK pic.twitter.com/duq0rUZIAo

— Natural History Museum (@NHM_London) January 27, 2021
Imperial War Museum, London
To mark #HolocaustMemorialDay, IWM is proud to join other iconic landmarks across the UK in lighting up as part of the #LightTheDarkness national moment. @HMD_UK pic.twitter.com/6jShmSPENd

— Imperial War Museums (@I_W_M) January 27, 2021
Houses of Parliament, London
Durham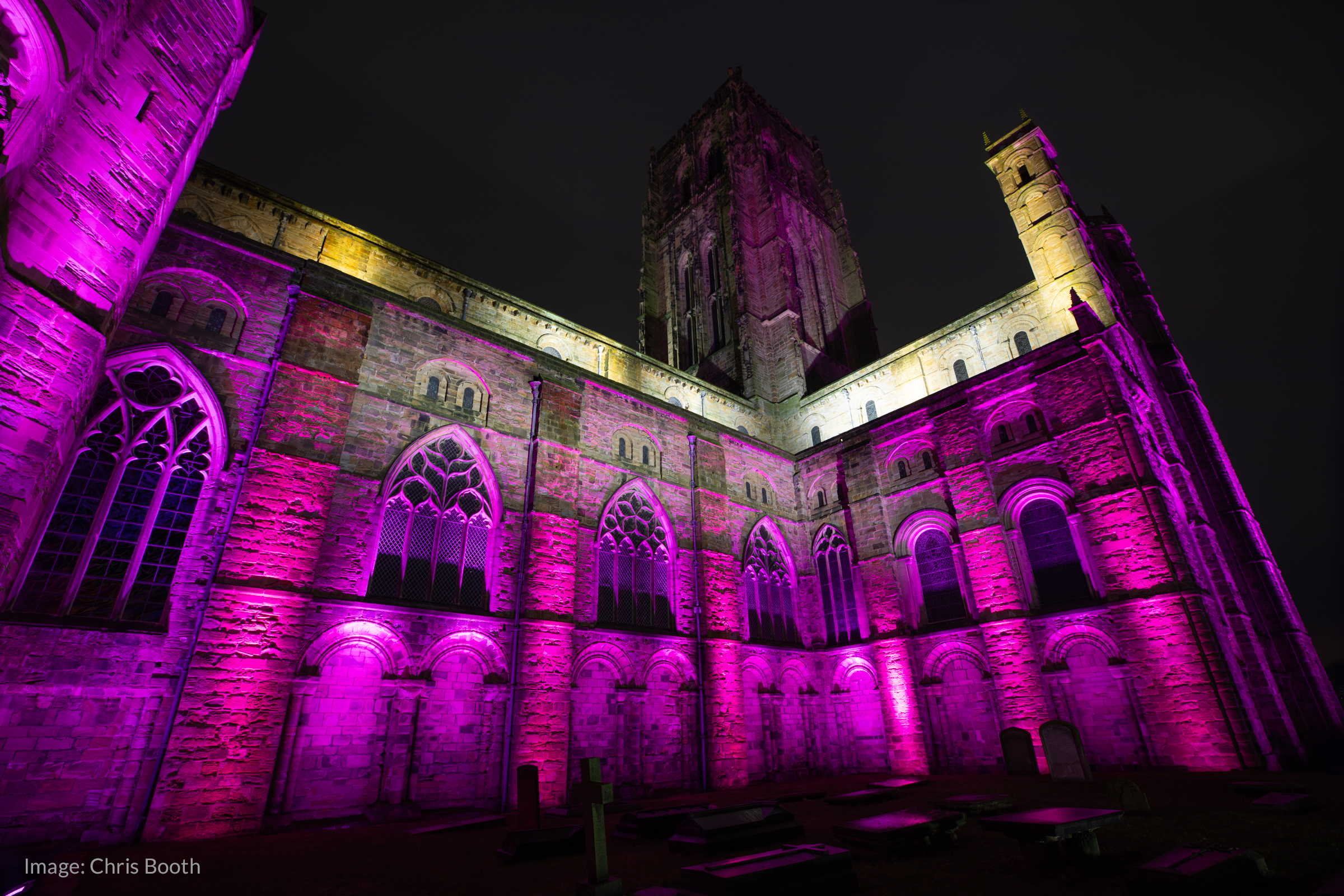 BT Tower, London
We're proud to #LightTheDarkness on #HolocaustMemorialDay. Today we remember those who were murdered for who they were as we stand against prejudice and hatred in the world today @HMD_UK pic.twitter.com/6a7Zz2qPdA

— BT Group (@BTGroup) January 27, 2021